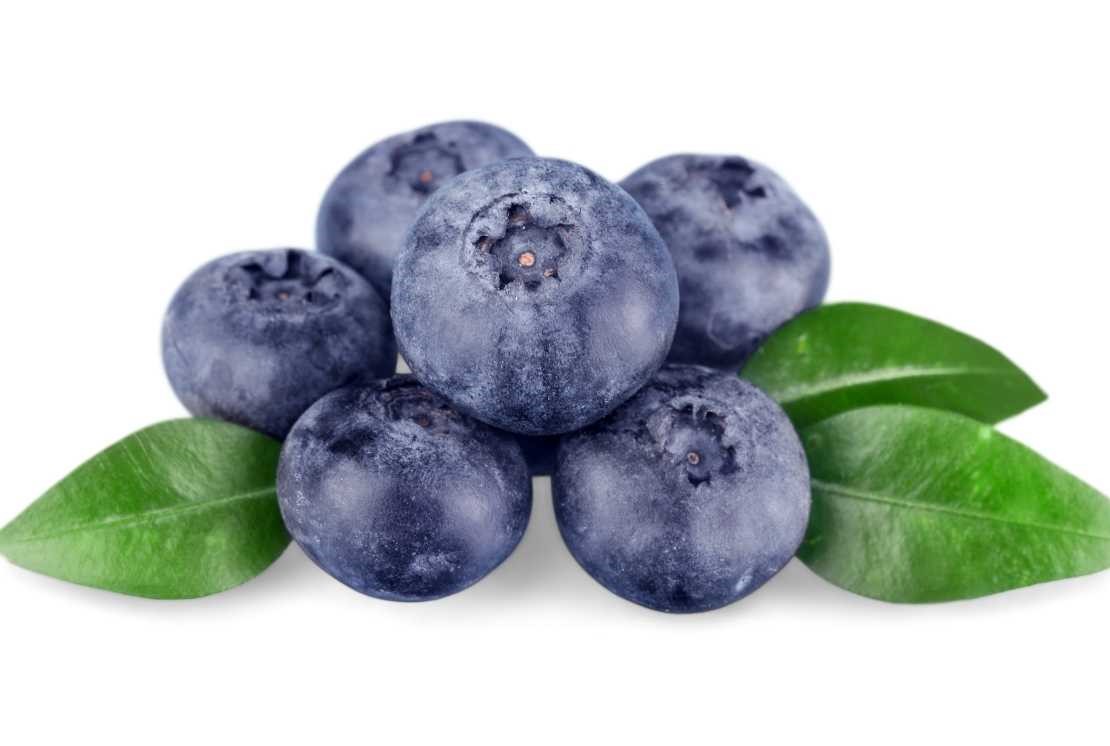 The kings of antioxidant foods, blueberries top the list. Antioxidants protect your body from free radicals, which are unstable molecules that can damage your cells and contribute to aging and diseases, such as cancer. Blueberries are believed to have one of the highest antioxidant levels of all common fruits and vegetables. They are also known for reducing DNA damage, which can help protect against aging and cancer, and even lowering blood pressure.
The rich amount of antioxidants found in blueberries reduce the levels of oxidized bad cholesterol in the body, making this fruit great for the heart. Alongside that, blueberries are great in helping maintain brain function and improve memory,  can help fight urinary tract infections, aid and fight against diabetes and can reduce muscle damage after strenuous exercise. 
Tastes Best With:
Pies and cobblers

Cakes and tarts

Pancakes and waffles

Muffins 

Bread

Sauces and syrups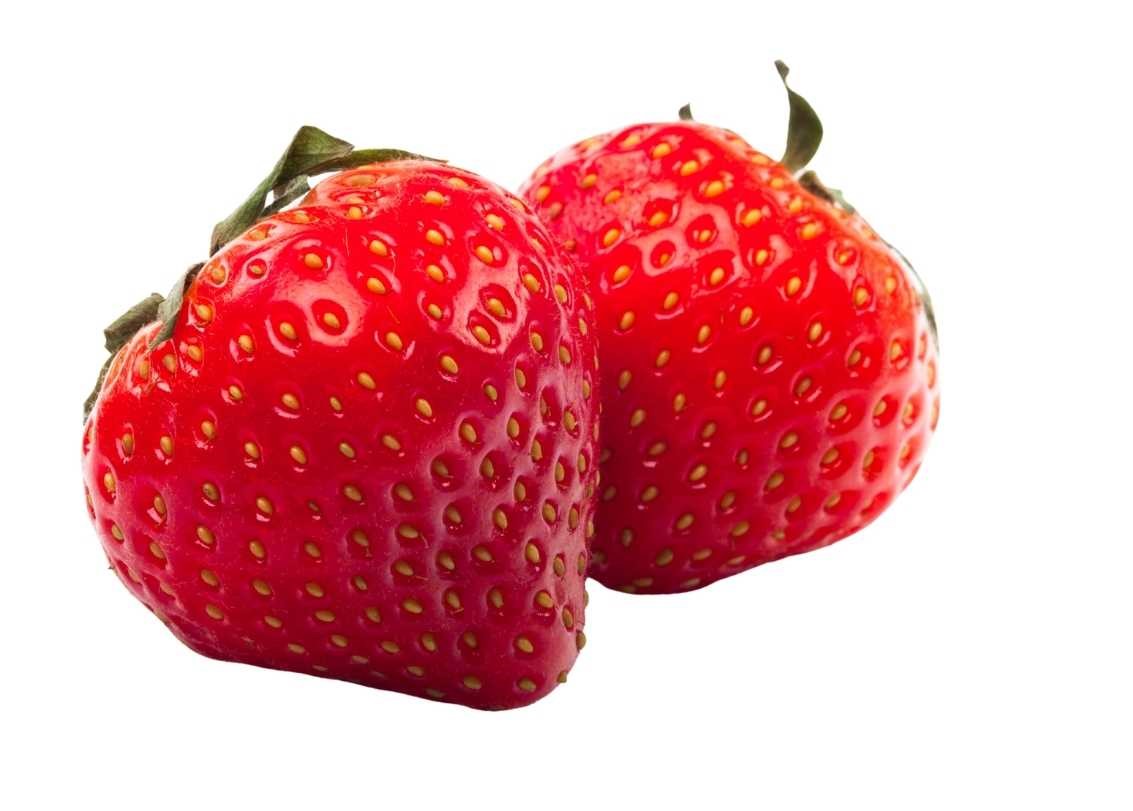 Easily the reason any fussy or non fussy child has fruits in their diet, strawberries are great for health. The high vitamin c content in them not only help maintain a healthy vision, aiding against cataracts from an early age, but also keep your wrinkles at bay as it improves your skin's elasticity and resilience.
Strawberries even help to promote prenatal health for both mother and child. Folate is a B-vitamin recommended for women who are pregnant or trying to conceive, and strawberries are a good source with 21 mg per serving. Folate is necessary in the early stages of pregnancy to help in the development of the baby's brain, skull and spinal cord, and the folic acid in strawberries may help to prevent certain birth defects, such as spina bifida. They are proven to aid in weight loss, lower cholesterol in the body, boost fibre intake and even ward of cancer!
Tastes Best With:
Pies and cobblers

Cakes and tarts

Pancakes and waffles

Chocolate strawberries

Sauces and syrups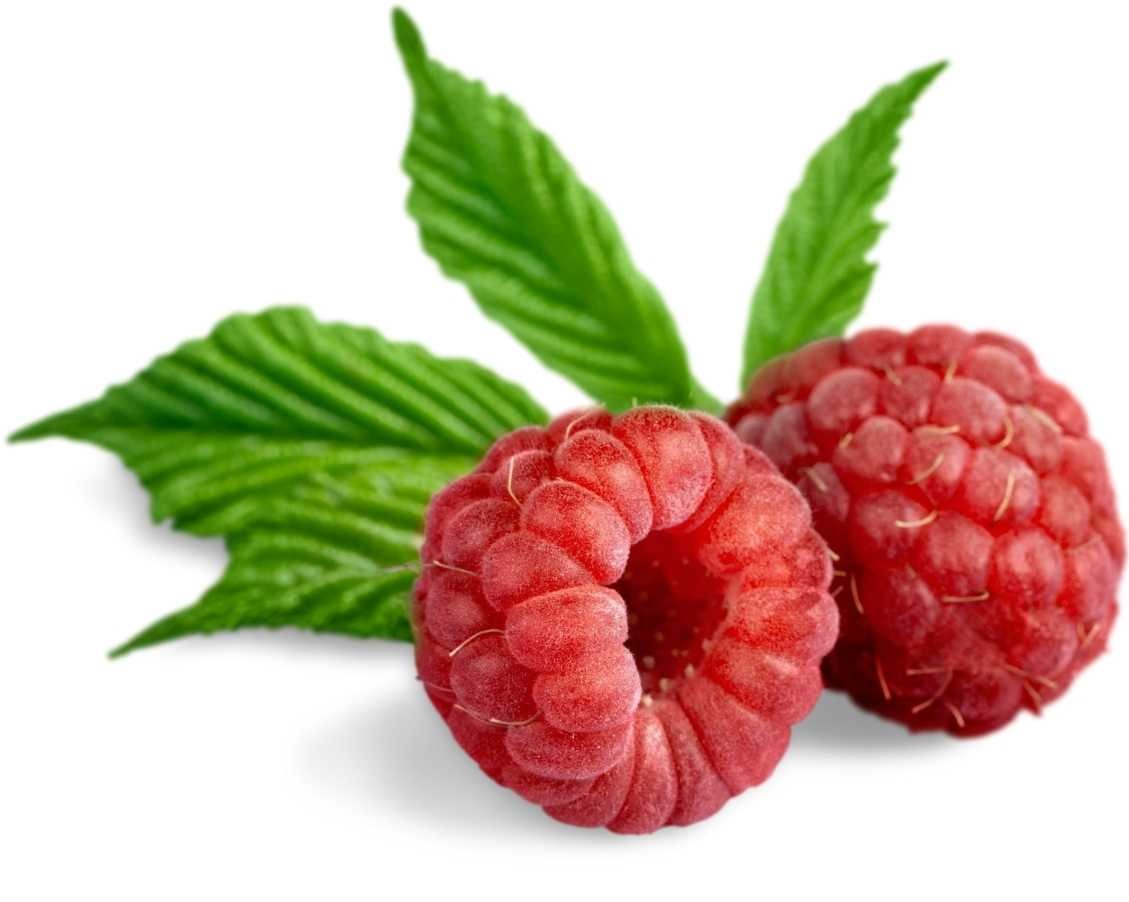 Not only are raspberries vibrant, exquisite, and delicate, they're also a powerhouse of innumerable health benefits. a rich source of nutrients, minerals, and vitamins. They have cancer fighting properties and antioxidants, is good for diabetics and boosts immunity. THe combination of antioxidants such as vitamin C, vitamin A and phenols ward off disease and safeguard the membranes of the eye that produce the watery fluid thereby cleaning and protecting the eyes from drying out.  Ellagic acid is also an active component of healthy vision.
In fact, raspberries even help maintain cardiovascular health, help repair skin tissues and aid in cell regeneration and even have mood and memory boosting properties! Raspberries also help in weight loss and improve fertility!
 Tastes Best With:
Gazpacho

Tacos

Salads

Dressings

Glaze

Pies and crumbles

Cakes and tarts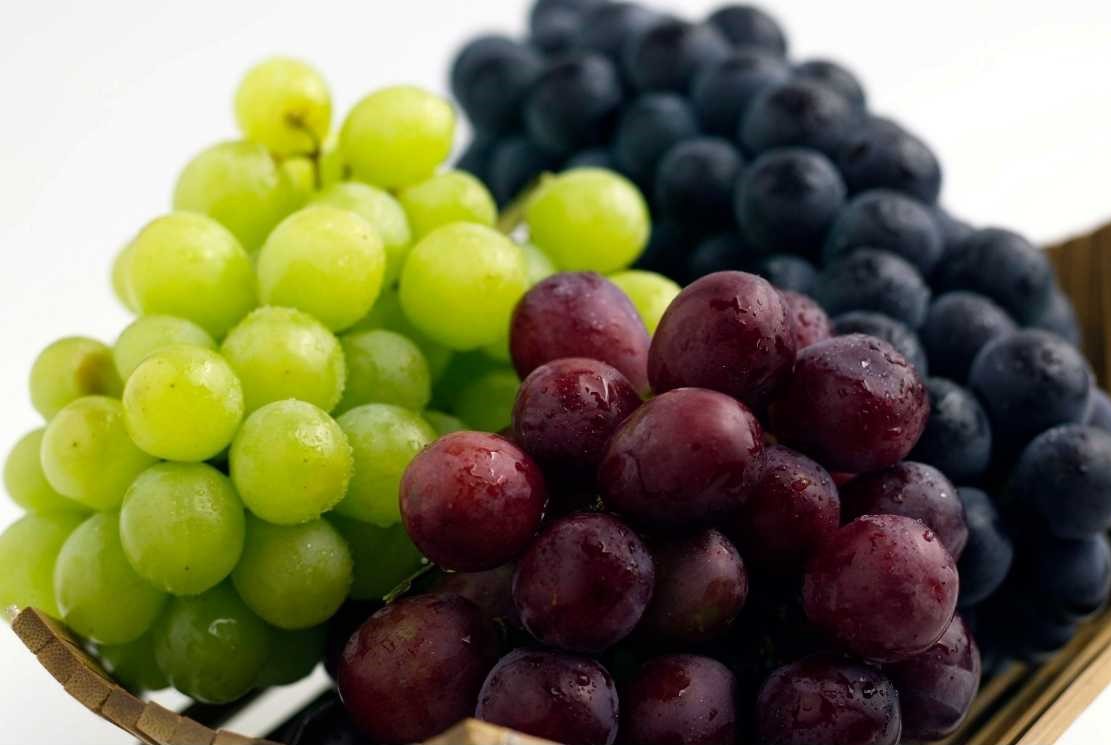 Grapes have been cultivated for thousands of years and have been revered by several ancient civilizations for their use in winemaking. Grapes are high in a number of powerful antioxidant compounds. In fact, over 1,600 beneficial plant compounds have been identified in this fruit, especially vitamins C and K, grapes are good for maintaining healthy bones, prevent blood clotting and are necessary for connective tissue health. 
They are also known to be beneficial for heart health in various impressive ways such as helping lower blood pressure and reducing cholesterol. Additionally, it decreases blood sugar levels in the body, protecting against diabetes as resveratrol, a nutrient found in grapes, has been shown to increase insulin sensitivity, which may improve your body's ability to use glucose and hence lower blood sugar levels. They contain several compounds that benefit eye health, mood, memory and attention, bone strength, slow down ageing, and even protect certain yeast infections, bacteria and viruses.
Tastes Best With:
Roasted Crostini

Pita filling

Salads and sandwiches

Chimichurri

Au gratin
Working Hours
Head Office:
Monday- Friday: 7am-4pm
Branches:
Monday-Sunday: 8am-8pm
Location
Head Office:
Mukungu Close, Next to Movenpick Hotel, Westlands
Mobile Number
+254-733 333 376
E-Mail
info@beyondfruits.co.ke